Sometimes, taking a vacation to the destination of your dreams is not within reach. Whether you can't get time off work or you have a fear of flying, or the cost and distance is prohibitive, have you ever thought of going there by books?
A book allows you to journey to an exotic destination without leaving the comforts of your home. For many, exotic islands give an opportunity to let go and immerse into a new experience, filled with relaxation, culture, wildlife, beaches and dipping feet into soft sand.
With the power of your mind, feel the water slowly creeping in and rushing between your toes, cool water in your hair. Most importantly, let your mind be on vacation via the paper pages.
When thinking of books set on islands, one of the novels that pops into many people's head immediately is 'The Beach' by Alex Garland. Maybe you saw the film too? It tells the story of British backpacker Richard, who, upon arrival in his hostel in Bangkok, is given a map that seems to lead to a secret beach on a paradisiac island in a Thai national park.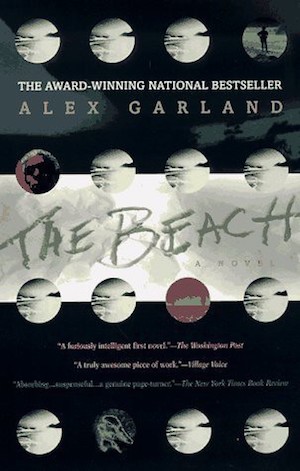 Together with French couple Etienne and Francoise, Richard begins the search for this apparent Eden. When he does eventually find it, everything seems perfect for a while – alluring nature, sandy coastlines and the refreshing ocean breeze – but soon, this illusion begins to crumble.
The Beach seduces with the myth of perfect travel and grand adventure and keeps the reader's excitement up to the very last sentence. Filmic allusions and the vivid description of this seemingly idyllic island will give readers the feeling of setting off to a spectacular adventure together with the characters.
There are many classics books that are set on islands, like 'Robinson Crusoe' by Daniel Defoe, published in 1719, which is presented as an autobiography of the title character, Robinson Crusoe, who is trapped for 28 years on a remote tropical island, the "Island of Despair", near Trinidad. It's the ultimate castaway story, and the sandy beaches and stunning nature paired with the absolute seclusion described in this book create a feeling of freedom as well as solitude.
Another classic is the 1883 adventure novel 'Treasure Island' by Robert Louis Stevenson, which tells the story of young boy Jim Hawkin and his quest for a buried treasure on a fictional island. The salty sea air, the grey-coloured woods and the naked rocks described in the book give a clear picture of this special island, which seems to be dangerous and appealing at the same time.
Some of the books set on islands date back to the 16thCentury, like socio-political satire 'Utopia' by Thomas More. Some others are even older, like 'The Odyssey' by Homer, which actually is the second-oldest extant work of Western literature and is believed to have been written near the end of the 8th century BC.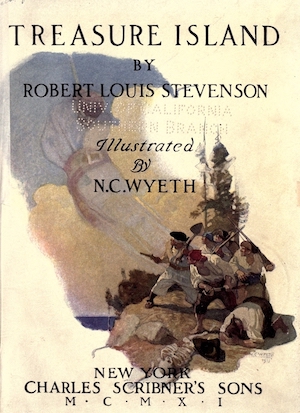 Seemingly perfect vacations that don't go according to plan seem to be a favoured topic for many writers. Take, for example, 'The Best of Us' by Sarah Pekkanen, a story that will take you on an all-expenses paid vacation at a luxury villa in Jamaica – including hot tubs, unlimited drinks and a private beach. This novel not only describes the depth and beauty of Jamaica, but also tells the story of a group of old college friends coming together to celebrate a birthday of one of their own. They all seem excited to escape the reality of their daily lives for a while, but they also have their individual plate of problems and secrets to add to the storyline.
What seems like the perfect holiday at first turns dangerous when a hurricane approaches, and the characters' secrets start to come out one after another. This story will make readers laugh and cry all at the same time, and it will keep them at the edge of their seats from beginning to end. But not only that – it will take them to the stunning Jamaican nature and make them feel the heat of the sun and hear the rush of the ocean, almost like they are actually there.
Take your mind on another spiritual vacation with 'The Vacationers' by Emma Straub. Set on the Spanish island of Mallorca, this book takes you to the white-sanded beach and crystal-clear turquoise waters as well as the vibrant Spanish culture with all its amazing food and music.
It sounds like paradise: two weeks on the Balearic island of Mallorca, with its breathtaking mountains and beaches, in a giant private house near the ocean.
That's exactly what Franny, the protagonist, is planning with her family in hope of leaving all the tension and unease at home in Manhattan. But when does a family vacation ever go according to plan? There's bickering and fighting, secrets are exposed, old wounds are reopened and the two sides of us as individuals are brought to light, the side we choose to show, and the side we choose to conceal.
The Vacationers is witty, poignant and absorbing. It is the kind of read that draws you in from the beginning. For those unable to jet off to a remote island any time soon, The Vacationers will at least create the illusion.
Then there are some 20th century classics that you might have heard of, 'To the Lighthouse' by Virginia Woolf is a novel that centres on the Ramsay family and their visits to the Isle of Skye in Scotland as well as a nearby lighthouse.
Observe the rough Scottish sea, get lost in the wide, open land and stroll along the rocky shores, all of which is painted beautifully with words in this novel.
If you don't feel like mentally traveling to a southern island with its humidity and sunny beaches, why not set off to the north? Beautiful islands are not just found in Spain, Jamaica or Thailand; the northern regions do offer some gorgeous nature as well. This becomes clear in The Summer Book by Tove Jansson, which tells the story of an elderly artist and her six-year-old granddaughter spending the summer on a tiny island in the gulf of Finland. During that time together, they grow gradually closer despite the big age difference.
Not only does this book tell a beautiful, life-affirming story of the relationship between grandmother and -daughter, but it also describes the wonderful landscape of a Finnish island with its mossy rocks and windswept firs. Reading could well entice you straightaway to fly off to Finland and discover your own rock faced island.
Another novel set in the high north is The Fish Can Sing by Halladór Kiljan Laxness. After the orphan Alfgrimur has spent his childhood with an elderly couple in a turf cottage in quaint Iceland, he dreams of becoming a fisherman just like his adoptive grandfather, Björn. But when he meets opera singer Gardar Holm, Iceland's biggest celebrity, everything changes. This book tells the story of a boy trying to
find his own path without turning his back on where he came from, while at the same time describing the stunning nature found in paradisiac Iceland, including its gorgeous fjords, its steep cliffs and its massive glaciers. Feel the fresh breeze of the northern winds brushing your face as you  indulge in this story of purpose and self-discovery.
While most people have to go on vacation to experience the beauty of an island, some others are lucky enough to live on one already. Like thirty-year-old librarian Darcy Cotterill, main character in 'Secrets in Summer' by Nancy Thayer and year-round resident of Nantucket, a beautiful island with wide, sandy beaches and a cozy harbour.
Life seems to work out perfectly for Darcy, when, unexpectedly, she is confronted with a lot of old memories as her ex-husband, along with his new wife and stepdaughter, moves in next door. On top of that, Darcy has to deal with some other personal issues. By the end of summer, she must decide whether to stay in the midst of the comforts of her steady and secure island life in Nantucket, or to wear her heart on her sleeve and give true happiness a chance. Embark on the journey together with Darcy and experience the idyllic island life with all it has to offer, from long walks on the beach watching the sun gone down over the sea.
'Lord of the Flies' by William Golding focuses on a group of British schoolboys that are stranded on an uninhabited island in the Pacific Ocean and describes their disastrous attempt to forge their own society. Discover the island together with the characters and experience its jungle-like nature with its palm trees and relaxing waterside views, but also the dangers not just of the open sea and the dark, uninviting forest, but of the boys themselves.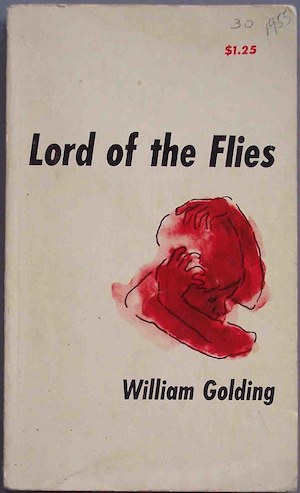 By now, you're probably yearning for a trip to a remote island yourself. If so, you are definitely not alone with this feeling. There are some true stories of people fulfilling their dream of a life at the ocean, surrounded by marvellous nature and sandy beaches.
Like the authors Bob and Melinda, who just wanted to get away from it all, the noise, the city, and the stress of their day-to-day life. So, they finally gave in to their wanderlust, sold their successful food business and moved to their favourite Caribbean island, Anguilla, ringed by coral reefs, dunes and low limestone bluffs.
They opened a restaurant that immediately drew four-star reviews and recognition, and as time went on, the Blanchards became more and more adjusted to the culture, rhythms and customs of their new home.
But when things are too good to be true, a disaster is bound to happen. A category 4 storm, with two-hundred-mile-an-hour gusts destroys their restaurant. Just over night, everything they have worked for disappears within a split second, making the Blanchards question the future.
Based on a true story, 'A Trip to the Beach' is a getaway book that introduces us to a place, surrounded by bays and pristine beaches, that becomes both home and escape.
The power of our imagination can transport us to any place, it paints for us a picture albeit in our mind of sunshine or crashing salty waves, ice cold mountains or rapid rivers. The vivid descriptions on paper of the stunning landscape allow us to travel without ever leaving the comfort of our own home.
Where you may well take a book on holiday, this way round the holiday comes from a literary place and lives in your imagination.
So, sit back, relax, turn on your reading light and embark on your journey.