Louise Melchoir is a photographer we have worked with over the year so many times…… One of those people who carries a camera wherever she goes whenever she can. Below are moments she has caught whilst out and about. We love collaborating with Louise Melchior on Paris Essex photoshoots, she is an expert at noticing the invisible and overstating the understated! She is totally versatile and able to tune into different worlds. Below are some examples of her personal work, beautiful, thoughtful and peaceful images. PE
Danish Photographer, Louise Melchior is based in London where she takes pictures for both her personal and commercial work. In her personal work, Melchior plays with light, saturation, speed and  angles to create photographs that entice the spectator to gaze at the light leaks,  flares and beauty in the images. Her Commercial work have been published widely throughout the past 15 years in magazines and on-line, including Hypebeast, Frame and London Interiors. Melchoir's commercial work contrasts between being bold and exciting, sleek and sophisticated, and classic and elegant, having shot for The Wilson Brothers, Milk, Rapha and many more.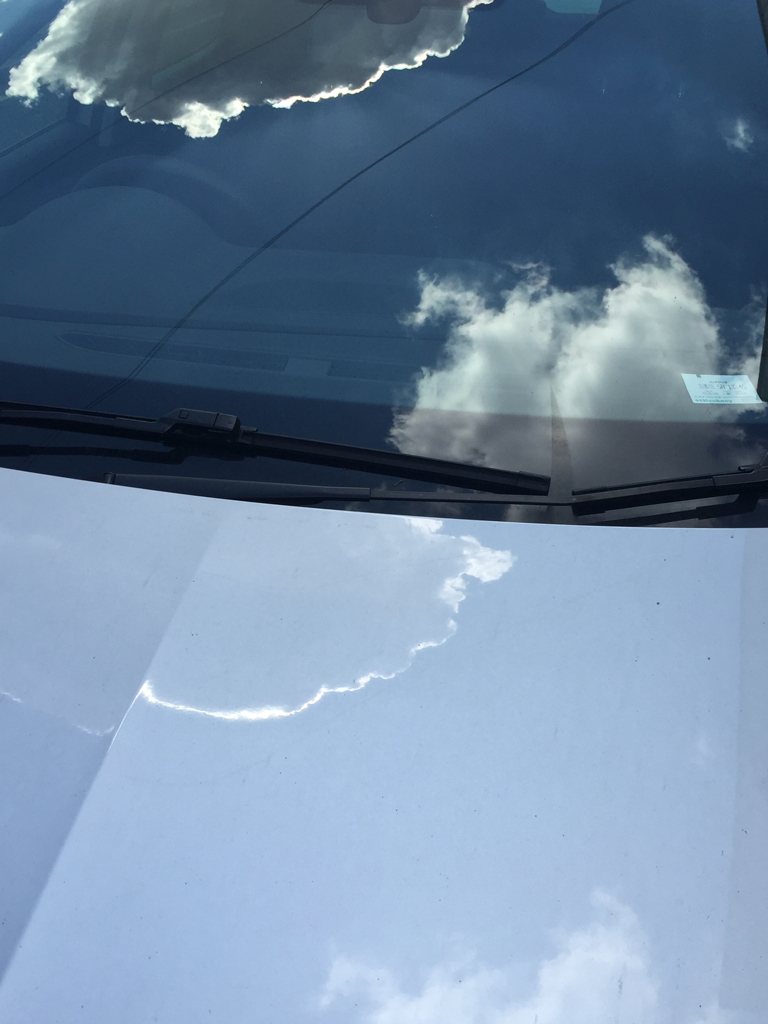 Untitled 2016
I got my first camera when I started my foundation, age 20 I think. A little dinky 35mm Olympus, it was great. I still have it. Back then I studied sculpture but used some photography in my work. After leaving college, photography was what I carried on doing. Looking back over my work from that time up till now, which is 20 odd years, I think there is a strong thread, but the work has become a lot more refined and things that once took my interest may
do less so now. At the moment I am captivated by the overlooked and often fleeting moments that somehow poses something extra-ordinary. That was not on my mind 20 years ago, but the way I frame things is similar. To me my work has changed a lot recently, I am much stricter with what I choose to shoot, I dismiss many more photographic moments than I would have a few years ago, however when I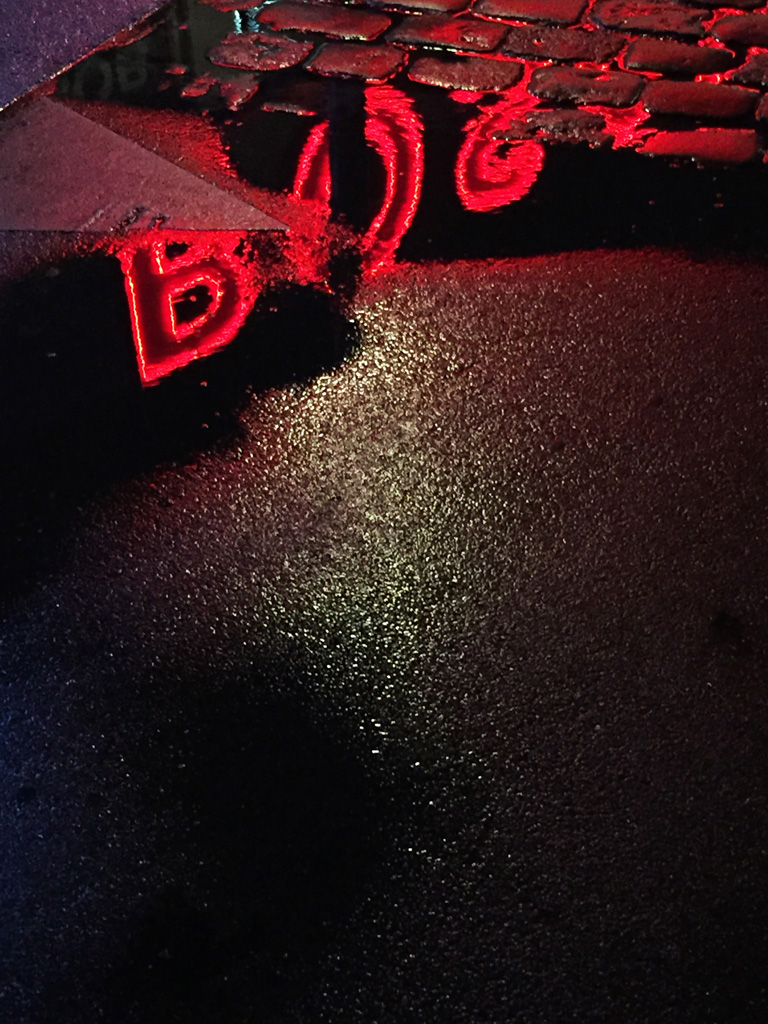 Untitled 2017
speak to friends who know my work well, they don't necessarily see this change. It's not important to me that they don't see the change I see, it's my process and it will keep changing in subtle ways, which will keep me engaged and inspired. I try to carry my camera with me all the time, but reality means it's not always possible. I use my phone a bit like a sketchbook.
I capture images by finding them. I am always looking, never fully switched off from the visual world, as what captures my attention can be anywhere at anytime, yet there can be far between things that truly interests me. I am mainly quick in my approach. These photographs portray brief moments and I am conscious that light, wind and other circumstantial elements can make what I have seen disappear in an instance. I often take a few, worrying I was too quick, but more often that not, it's the initial shot that works.
I edit a lot. Out of the images I take, I probably only consider a third good enough. Many of the images I take, I look at and think 'that should work, but somehow it does not interest me as an image' I have to remain interested in the image, it has to arrest me not to dismiss it. These photographs are
incredibly subtle and often quiet, so there is a fine line between them working and not. Another process I go through is considering the size for a photograph. Some need to be large scale others small and likewise the materiality of the paper is really important. There were images I didn't use in this story because I felt so much is lost by seeing these particular shots small on a screen, so I decided it was better to leave them out.
I tend to stumble upon things as well as plan them. I often go on walks with the purpose to photograph, however I often return empty handed after those walks. As I mentioned earlier, I use the phone a bit like a sketch book, so sometimes circumstances mean I can't revisit a shot but if a shot intrigues me and it is possible to find it again, I will go back with a camera at the same time of day when the conditions are as close to what happened in the moment it was first shot. Recently I wanted to re-shoot a shot I had taken almost a year before. It involved a plastic bag and shadows of a net curtain falling on the bag. I knew where the plastic bag was from, a particularly thick plastic which was important, so I got hold of another however by mistake I got a bigger size bag. Then I was watching the weather forecast for a few days, knowing I had to have sun around midday for the shadows to fall as I wanted and then reserve the window table in the café in which the initial photograph had been shot. I got my sunny spell on a very changeable day, but it was enough. However the bag being larger initially threw me, as it wasn't the same. But with time I grew to prefer the shot I had staged and I now look back at the initial shot and see it as a sketch.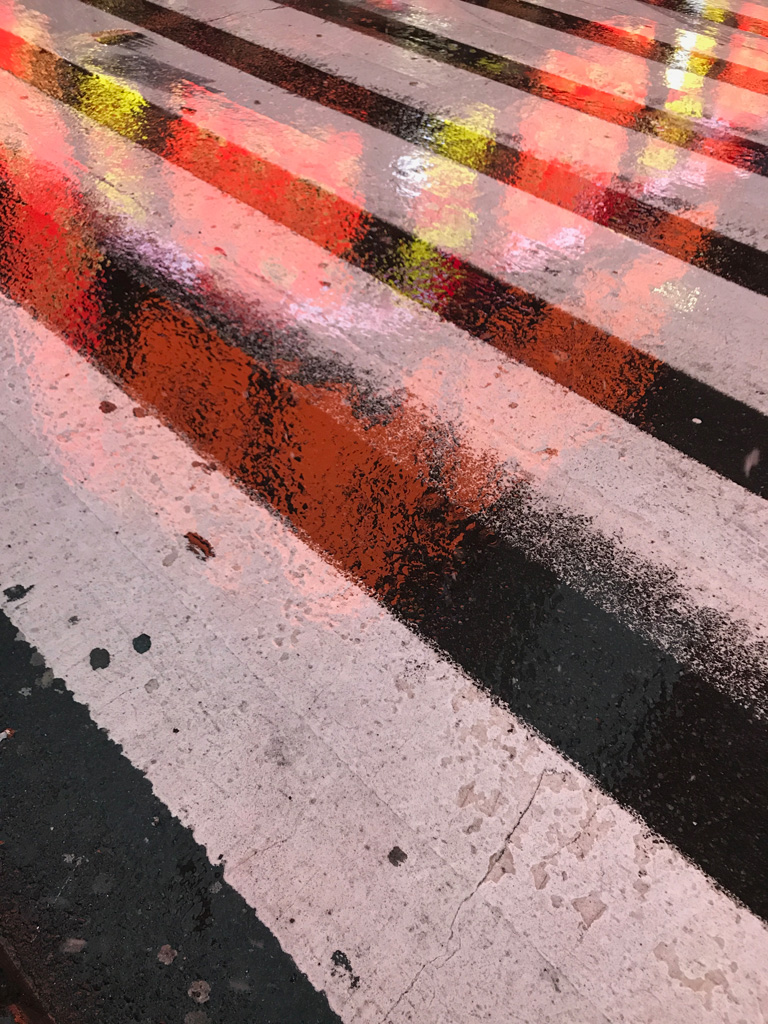 Untitled 2018
louisemelchior.com
Instagram: lou_melchoir
Slider Images
Picture 1  Untitled 2018
Picture 2 Untitled 2017
Picture 3 Untitled 2010
Picture 4 Untitled 2008
Picture 5 Untitled 2016