Before the word "transgender" carried
the definition known today, acclaimed
photographer Byron Newman travelled to Paris to
document the transsexual community during the
1980's. Botched operations, hard-core drugs and
abuse rendered many unsafe. In a bid to give these
communities a voice beyond circumstance and
isolation,Newman photographed their reality
and here he tells us about it. AM
I moved  to  Paris  in  1980  as  I recently had taken the position of Art Director with French fashion magazine, Mode international. I  began  to  date  Brigitte Ariel, a French actress who at the time was living in an area of  Paris  called Pigalle, and  would later  become  my  future wife. Pigalle is traditionally  one  where  prostitutes  plied  their  trade on most  street  corners. It was then pointed  out  to  me  that  a  lot  of  the  'working girls' on the streets in Pigalle were not quite  what  they  seemed.  They were in fact transsexuals.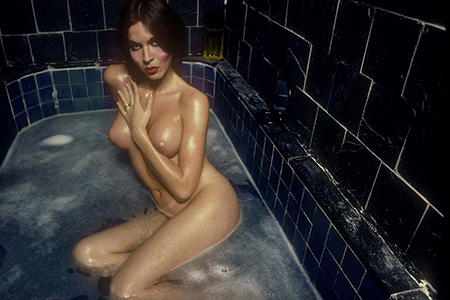 Bath
© Byron Newman
The question remains, was I a photographer or a voyeur? A little research showed that the transsexual community had hardly been photographed. Paris Match had done a few very blurry shots using infrared film with very long telephoto lenses, pointing out what a scandal it was. And so, we immediately decided to do a photo essay and try to sell the images for a book.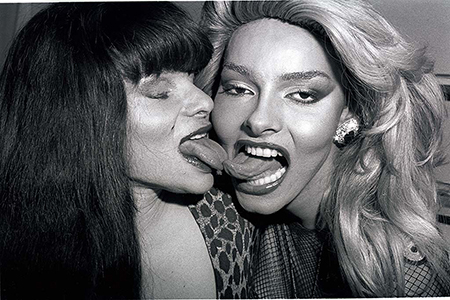 Tongues
© Byron Newman
To get them interested in the project we wanted to ensure that we would show their lives in a non-judgemental way. It would be a challenge and take us out of our comfort zone. At the time, most of my work was fashion based and was shot in a studio, safe and secure. This project would be anything but.
Brigitte initially spoke to one of the girls in the streets called Bella. She agreed to let me take some pictures of her in the shabby studio where she lived and worked. A few days later we met her again and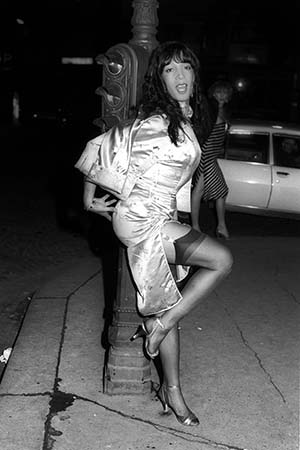 Street
© Byron Newman
.
.
.
.
.
.
.
.
.
.
showed her the photographs. She liked them and agreed to help us with the project by introducing us to her friends. We were lucky to have found her, as any other approach or perhaps a conversation with a different girl may have engendered a very different response. Without the collaboration of Brigitte my job would have been impossible. I just would have been another punter with a camera.
Legs
© Byron Newman
.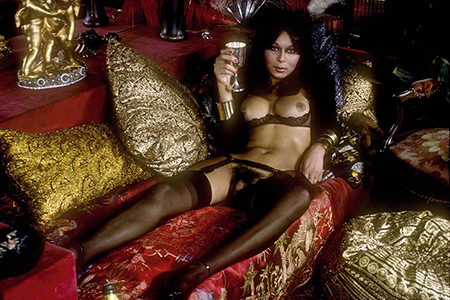 Rosana
© Byron Newman
At no time did the they ask us for money. They saw our relationship as a collaborative, between models and a photographer. They were a group marginalised by society and wished to show the world who they really were. And we wanted to do that too. The cost of the transformation was high for them, physically, emotionally, and financially. So, pictures in which they looked beautiful made the whole experience worthwhile. They enjoyed being photographed enormously so that made my job easier, I did not try to impose my fantasies upon them when creating these images, rather I let them explore theirs.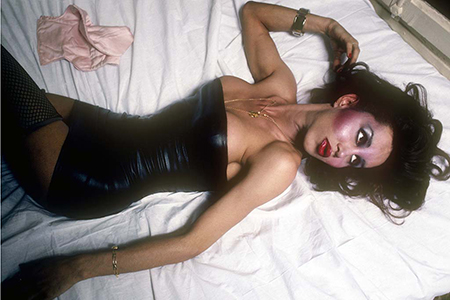 Gigi
© Byron Newman
I would occasionally take them out of the shabby studios to locations that more fitted their aspirations. They started to trust us, which of course was incredibly important. I took the photographs, Brigitte did the rest, which involved substantial amounts of charm and reassurance. We met their dress makers, mentors, and parents. Many of the people we photographed came from Brazil having been told that the streets of Paris with paved with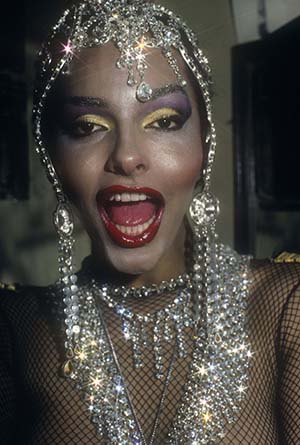 Thuka Costume
© Byron Newman
.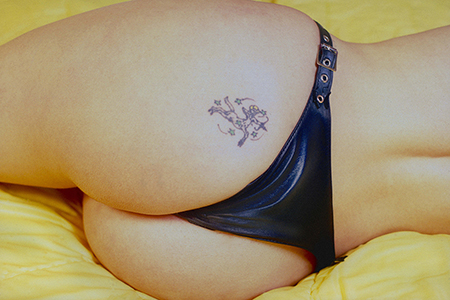 Dolly
© Byron Newman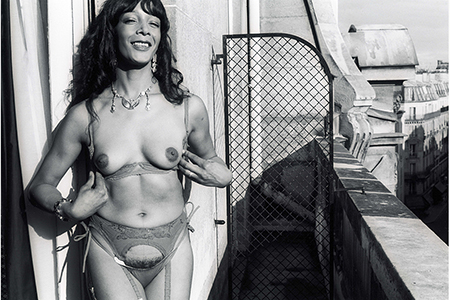 Francois
© Byron Newman
.
.
.
.
.
.
.
.
.
.
gold. Illegal immigrants, living outside of the law, in fear of deportation, their lives and their world balanced on a knife edge. We also met some Algerians and some French citizens who were radical and campaigning for transgender rights.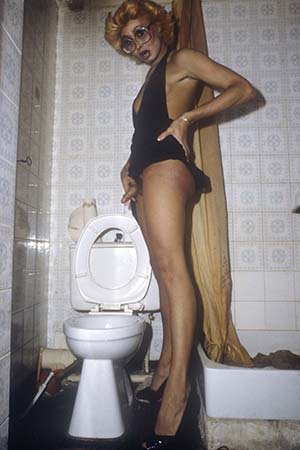 Bella
© Byron Newman
.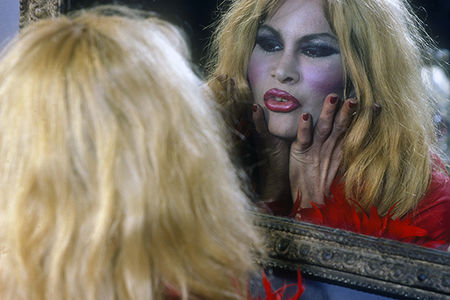 Bebe
© Byron Newman
In a few weeks, I had already photographed up to 40 people. It was all very emotive. I felt empathetic towards these people. At a night in the Bois de Boulogne, where many of them worked, I was often threatened or attacked by irate punters but they protected me as if I was one of them. We worked with them day and night, in the studios, nightclubs, at work, rest, and play.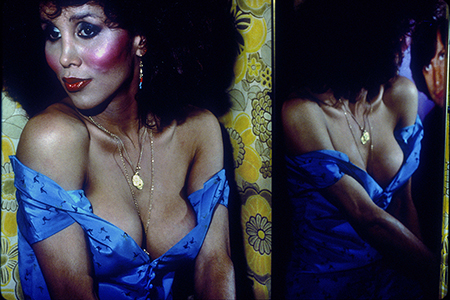 Gigi
© Byron Newman
.
Pers
© Byron Newman
There was a continual cycle of laughter, alcohol, and hard drugs. If you scratch beyond the shiny surface and observe what is revealed it suddenly becomes less attractive. Their lives are tough and unsafe, in terms of both medical and sexual practices. 'Tricks' are often performed up against a tree, sometimes 20 or 30 times a night. And there is nothing glamorous about that. Just by pointing my camera I recorded their pleasure and their pain. They wore both on their sleeves.
Some of the photos were published in 'The Ultimate Angels' in 1984.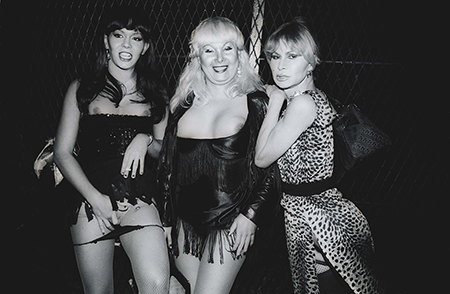 Bois
© Byron Newman
Words and Photographs by Byron Newman