From cars and high gloss nails, to a beautiful sheen on the skin or lips, light reflects to create interesting dimensions, but with a matte surface light is absorbed, making contours appear flattened. Many people initially found it very difficult to wrap their heads around matte lipsticks. However, in recent years matte lipstick (or matte liquid lipsticks, depending of which level of matte you prefer) has blown up in part, with thanks to social media!

Beauty editor: Julie Jacobs
Photographer: Joe Quigg @ John Parkinson Agency
Hairdresser: Nikki Black
Make-up assistant: Bille McKenzie
Models: Lauren Scott @ Wild London
Katty Trost @ Storm Management
First it was Kat Von D's aesthetic, then Kylie Jenner's range took it to a whole new stratosphere – which many young women now try to emulate. And we can see the attraction, they are highly pigmented and usually come in intense colours.  The full coverage creates an accurate definitive line (so no need for a lip-liner?)
With all the adventurous colours out there, even your traditional brands have colours you wouldn't expect; Purple by ESTEE LAUDER Pure Colour Envy Matte, Blue/Grey in the DIOR Rouge Dior matte range, and green from Balmain x L'Oreal collaboration, which will be launching in September. These may not be your usual grab and go kind of lipsticks, but they will certainly make a statement.
Matte lipsticks hardly bleed but can leave the complexion looking a little lifeless. However, by using something like BOBBI BROWN'S Extra Illuminating Moisture Balm or Marc Jacobs Under (Cover) Perfecting Coconut Face Primer you can create a glistening radiant complexion, thus creating two textures which are beautifully juxtaposed and work amazingly well together.
Even  after drinks,  matte lipsticks last a  very long time  without  the need   for touch  ups;  so  they're a great  base for traditional lipsticks.  In testament  to their  increase in  popularity, nearly  every brand  has a matte lipstick range  in their collection, so  they are  here to stay!
Words by Julie Jacobs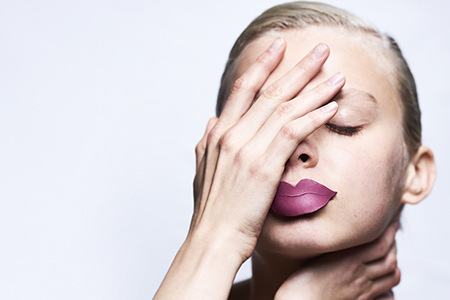 Katty
CLINIQUE Pop Liquid Matte Lip Colour
+ Primer – Black Licorice Pop
CHRISTIAN LOUBOUTIN Velvet
Matte Lip Colour – Eton Moi
COVER FX Total Cover Cream Foundation SPF30
YSL Touche Eclat Neutralizer – Green & Apricot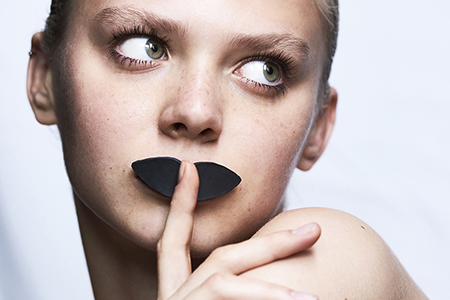 Katty
MAC Retro Matte Liquid Lipcolour
URBAN DECAY Vice Lipstick Comfort Matte -Perversion (conventional lipstick)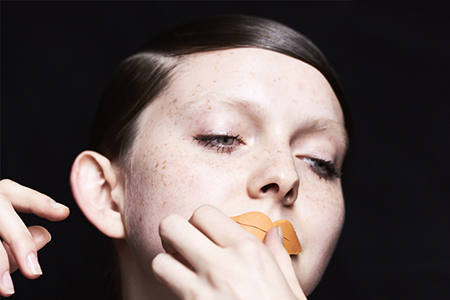 Lauren
NYX Liquid Suede Cream Lipstick – Foiled Again 14
KAT VON D Everlasting Liquid Lipstick -
A-Go-Go Bright Orange-Red
COVER FX Total Cover Cream Foundation SPF30
ARMANI Master Corrector – 2