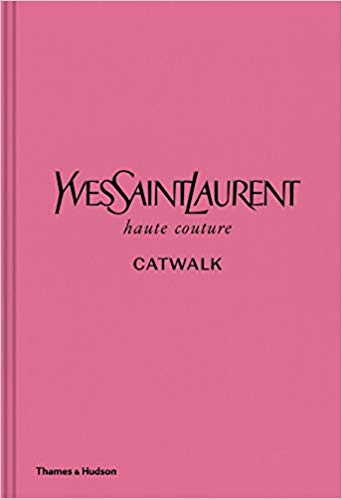 Yves Saint Laurent Catwalk: The Complete Haute Couture Collections 1962-2002
"Fashion fade, style is eternal; so, said the fashion lumeria Yves Saint Laurent.
This is from the man who dramatically transformed women's clothing in the 21st century. Yves saint Laurent pushed the boundaries with haute couture and ready to wear for the modish women. For example, the ground-breaking 'Le Smoking' in 1966 a tuxedo for women revolutionized and changed the idea of women wearing trousers, because up till then it was considered inappropriate.The legend who passed away at the age of 71 left an amazing legacy and his influence remains strong.
International editor of vogue Suzy Menkes has written a book reminiscing and celebrating his couture collection of YSL (1662-2002).
The book will entice the readers to get lost in the world of fashion through exotic photography, his inspirations. It also showcases the original highlights of the catwalk collection, from and including the famous motorcyclist collection, the precious 'Van Gogh', 'Cubist' capes and not to be forgotten about his famous collection which he designed as a tribute for mentor Christian Dior.
The book is capsuled in a beautiful rose-pink cover Complied with some great creations of Yves saint Laurent with over 1,000 illustrations for all fashion lovers. Yves Saint Laurent haute couture HERE
You Wear It well Rod Stweart

"You Wear It Well" was written as a collaboration between Rod Stewart and Martin Quittenton. You'll know Martin Quittenton from Steamhammer, as well as his frequent work with Rod Stewart. The subject of this song is Stewart writing a letter to an old flame – and having a pretty good attitude about it. What she is wearing well might be her current life, the years passing by, or the birthday gown he once bought her. You can almost feel his loive and regret in those gravelly tones of his.
Funny Face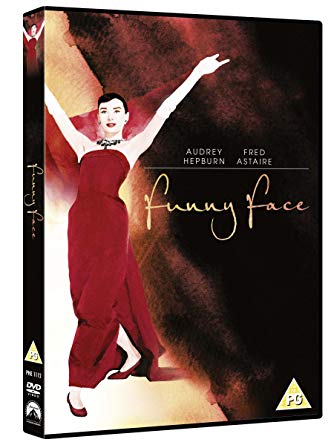 A cinematic mixture go, Funny Face, which is rereleased in the UK on Friday, is almost entirely froth. Paramount's 1957 musical took the name, the star and a handful of songs from a stage show that had debuted three decades before and coaxed them into a brand-new shape. Fred Astaire and a few George-and-Ira-Gershwin tunes remain, but the plot has vanished in a puff of smoke. The stage musical was a crime caper involving a stolen pearl necklace, a pilot, three girls and a trip to Atlantic City. The movie version is an ugly-duckling fairy story: a bookish frump meets
 
The House of Beauty and Culture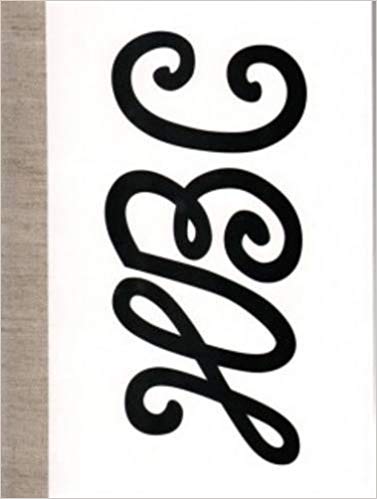 The House of Beauty and Culture (HOBAC) was an avant-garde boutique, design studio, and crafts collective in late 1980s London, with key figures like Judy Blame, John Moore, Cindy Palmano, and duo Fric and Frack. Until recently, HOBAC's influence was widely felt, yet barely documented, part of a subculture rooted in artistic practice, post-punk rebellion, and resistance to mainstream culture and overproduction. Against a dire socio-political and economic backdrop, they were among the first to upcycle found materials and champion androgynous urban style. Through diligent research, interviews, and countless images, Kasia Maciejowska honours the group's legacy.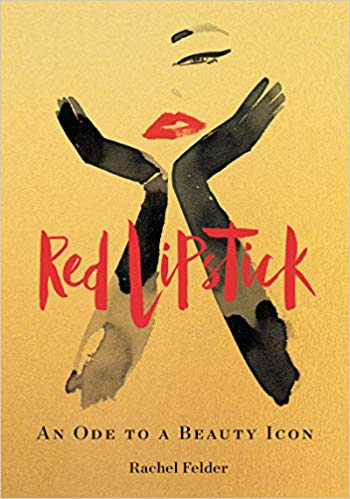 Red Lipstick: An Ode to a Beauty Icon
Lipstick is the detail that can make a face shine immediately. It is the what makes someone want to kiss someone else, what turns beautiful actresses into fashion icons and what makes a woman feel confident. Rachel Felder, a journalist specialised in writing about fashion, trends and beauty has always been in love with lipstick. This love has been inspired by pop culture, movie icons, paintings, advertisements and more than anything else, by her beloved grandmother who was, according to her, really stylish. On April the 9th 2019, Rachel Felder released the most vibrant tribute to her favourite lipstick, the red one, with a beautiful book. The book, called "Red Lipstick: AN ODE TO A BEAUTY ICON" traces the history of red lipstick, from its origins, to how its popularity rose, but also tells the stories of fashion icons who wore it (Marilyn, Audrey Hepburn and a lot of other ladies who inspired the entire planet), shows the variety of colours we can have with red lipsticks, and aims to help people to find THEIR colour. Because we all aim to find our ideal lipstick, the perfect one we could wear everyday and would make us feel like the most beautiful woman in the world. Along the pages, gorgeous pictures of the pop culture, delicate drawings and paintings and famous advertisements can be found among a lot of other lovely surprises. This book is dedicated to every women in the world, the ones who love red lipstick, the ones who are just interested by its history in cinema, the ones who want to learn more about beauty… We all have something to learn from Rachel Felder, and we all have something for us with Red Lipstick: AN ODE TO A BEAUTY ICON. Rachel Felder HERE
These boots are made for walking Nancy Sinatra

Nancy is Frank Sinatra's daughter. Although she is best known for this song, she had several other hits from 1966 to 1968 including a duet with her father Something Stupid. In in 1971 she said fo the song, "The image created by 'Boots' isn't the real me. 'Boots' was hard and I'm as soft as they come."
The Editor's Eye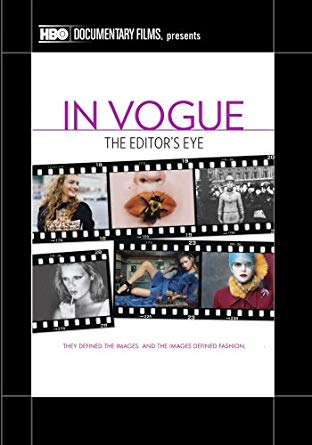 This documentary focuses on the Fashion Director of US Vogue, Anna Wintour an industry powerhouse. The film is fascinating to get a peak behind the lens. Those with a love for fashion, fashion magazines, or Vogue, in particular, will appreciate the backstories behind iconic images in Vogue's history.
A Graduate from Antwerp's Royal Academy of Fine Arts in the 1980s, Martin Margiela (and his contemporaries in the Antwerp Six) transformed global fashion with his aggressive restatement of traditional fashion design and an approach to luxury trends. Working first with the house of Gaultier, Margiela learnt the radical design of Japanese deconstruction, making it wholly his own with the founding of his own label in 1988. Margiela propounds a singular, enigmatic look, moving beyond the recognizable tropes of deconstruction-a monochromatic palette, outsized garments, non-traditional fabrics, exposed seams, or roughly appliquéd details-to develop a fully considered worldview, one with elegance, mystery, and menace in equal measure. This book provides an inside look at the design process from a craftsman who creates pieces prized for their originality, delicacy, and daring. In the spirit of Margiela's garments, the book is a work of art in itself, designed exclusively by Margiela and complete with silver inks, ribbon markers, a variety of lush paper types, twelve booklets, and an embroidered white-linen cover. This book provides a window onto the intimate, handmade world of a unique designer.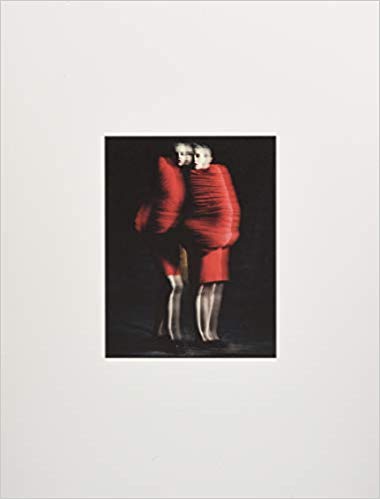 Rei Kawakubo Commes Des Garcons, the art of In-Between
The great pantheon of fashion designers produces only a handful of creators who are masters of their métier. Rei Kawakubo of Comme des Garçons is one of them. Widely recognised among her contemporaries as the most important and influential designer of the past forty years, she has, since her Paris debut in 1981, defined and transformed the aesthetics of our time. This lavishly illustrated publication examines Kawakubo's fascination with interstitiality, or the space between boundaries. Existing within and between dualities-whether self/other, object/subject, art/fashion-Kawakubo's work challenges the rigid divisions that have come to define received notions of identity and fashionability, inviting us to rethink fashion as a site of constant creation, re-creation, and, ultimately, hybridity. Featuring brilliant new photography, and thought-provoking texts by Andrew Bolton, this book expresses the conceptual and challenging aesthetic of this visionary designer. An insightful interview and illustrated chronology of Kawakubo's career provide additional context.
Fashion Victim Gren Day

Green day was one of the latter day punk bands from the 924 Gilman street club in Berkeley, California. They are the champions of east bay punk-pop who got a huge success in mid-90′s and brought punk into life with the music industry. This song will take you through the journey of people do anything to be fashionable at the expense of their happiness and health
The Eye has to Travel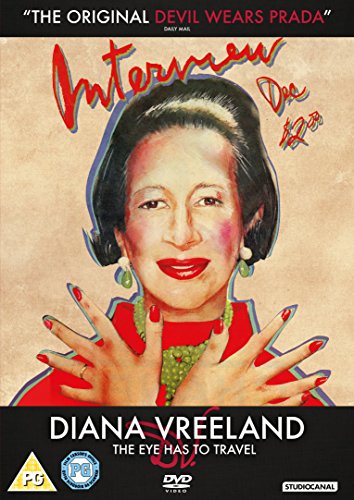 The Eye has to travel is a 2011 documentary about the life and career of Diana Vreeland, a fashion legacy famous for her time at Harper's Bazaar and Vogue. The film features recorded audio and filmed interviews of Vreeland, as well as interviews with colleagues, family, and friends of Vreeland. It also features several accounts from people who worked with Vreeland during this time, including models, photographers, and fellow editors, discussing Vreeland's drive and her vision for the magazine. The film ends with Vreeland's time as a consultant for the Costume Institute of the Metropolitan Museum of Art, which she became after being asked to leave Vogue in 1971, and final recollections of Vreeland and her fashion legacy.
Balenciaga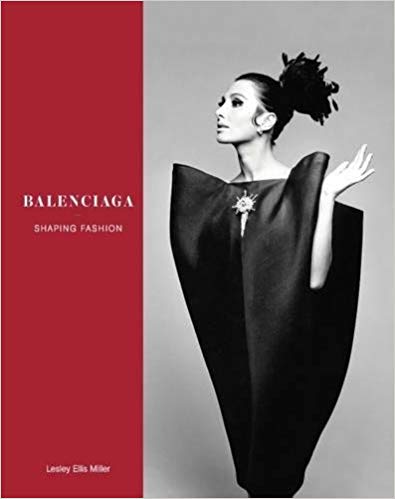 Cristóbal Balenciaga (1895-1972) remains one of the most revered and enigmatic of fashion designers. Here, breathtaking illustrations reveal why he is renowned for exceptional tailoring, sculptural shapes, deft manipulation of textiles, and a dramatic use of color. His glamorous clientele included Grace Kelly, Jackie Kennedy, Pauline de Rothschild, Ava Gardner, and Marlene Dietrich; many of his clients dressed almost exclusively in his designs, which were celebrated for being both easy to wear and tailored to flatter any figure. Even today, Balenciaga's name remains synonymous with quality.
This fully revised and extended edition of Balenciaga offers a thorough examination of the Spanish-born couturier's designs and business practice, and places him firmly in the context of the time, looking at the country in which he learned his trade and the international fashion scene in which he matured and triumphed. His perfectionism, effortless, iconic style, and the wearability of his clothes continue to influence designers today. Illustrated with archival images as well as stunning new photography, this book explores Balenciaga's legacy in fascinating detail.