I love this period of design from Eames, Verner Panton to Herman Miller; all though the term is much lauded, what exactly is Midcentury Modern? Lucy Ryder Richardson, the powerhouse behind the Midcentury Modern show, shares her insider knowledge with us. – SB
It is hard to define the timeline of Mid-century modern. Some limit the era to between 1947 and 1957, some 1950 to 1965. Our story starts in the lead up to the Second World War, as Scandinavian designers are moving away from the "machine" ethos of the Bauhaus and taking chair design to a place where nature dominates again. As the war starts and Jewish designers are forced to find safe havens in places like Sweden, the UK and US, a spanner is thrown into the works. Supplies of materials like wood and canvas are diverted to the war effort and designers have to adapt to any material they can lay their hands on, reacting and changing to their environment like chameleons moving from rock to leaf.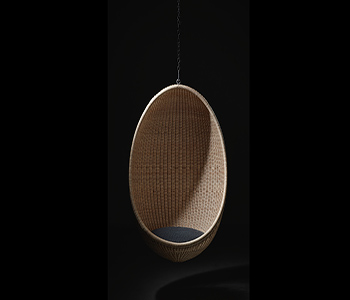 Hanging Egg Chair, Nanna and Jørgen Ditzel, R. Wengler
Photo Skovdal & Skovdal
The design profession thrives on uncertainty better than most. Take away metal and the artist will head for the woods. Challenged by a shortage of cord or rope they might use raffia, paper or cellophane for a woven seat. Take away fabric and padding and the designer will look for alternatives. Constraint, one of Charles Eames' favourite words, gave designers a tighter remit, thereby encouraging ingenuity and innovation to thrive.
What we now call "repurposing" or more crudely "upcycling" was at its height during and after the Second World War as designers looked at ways to use redundant machinery and materials. Eero Saarinen and Eames avoided waste by upholstering any chairs that had cracked during manufacturing. Meanwhile Finn Juhl stripped chairs back to the bare bones of upholstery without losing their luxurious look. As war cut the umbilical cord with their parent's generation, midcentury designers pushed technology forward, creating affordable design using materials employed in wartime – fibreglass, metal and plywood – in exciting and transformative new ways.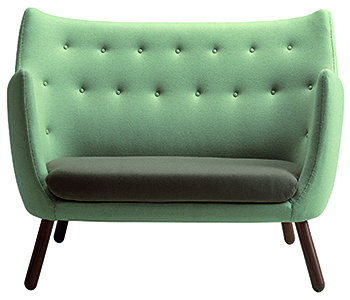 Poet Sofa, by Finn Juhl, Niels Vodder
Photo One Collection
Scandinavians Alvar Aalto, Bruno Mathsson, Finn Juhl and Grete Jalk pushed form to the limit, softening the architectural shapes of Kaare Klint, Le Corbusier and Mies van der Rohe to form a new organic Modernism. Post-war creatives looked to serve society on a much deeper level with "Good Design" as extolled by MOMA, New York's Museum.
of Modern Art, which highlighted a new informal way of living that freed up space in the room. Design was seen as an evolutionary rather than a revolutionary practice. "Innovate as a last resort. More horrors are done in the name of innovation than any other," said Charles Eames.
As creative families looked to a more open plan way of living, John Entenza suggested a case study of prefab houses to curb the same housing problem in California and American designers like the Eames and Edward Wormley created pieces for this new modern lifestyle that would float in these houses as Hans J. Wegner, Arne Jacobsen and Poul Kjaerholm were doing in Scandinavia.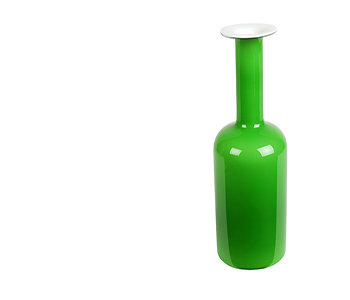 Photo With thanks Lucy Ryder richardson
Today's furniture designers owe their creative backbone to the midcentury masters who became experts of ply and supernovas of steel, studied the history of chair design, the human body and ergonomics, built new jigs and pushed new ways of working with wood to the limit, learned to galvanize, to temper foam and to mould plastic. "Eventually everything connects – people, ideas, objects… the quality of the connections is the key to quality per se," said Charles Eames. "I don't believe in this 'gifted few' concept, just in people doing things they are really interested in doing. They have a way of getting good at whatever it is".Photo One Collection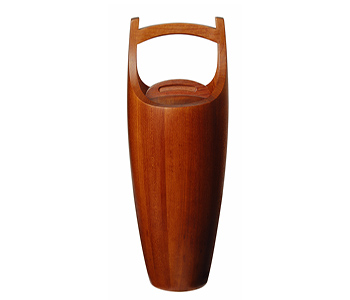 Photo With thanks Lucy Ryder richardson
Would you pay for a counterfeit of a song you liked with a substitute performer? Or a copy of a film with a totally different lead actor? People who buy imitations will find the buzz short-lived as they realise that they have sacrificed quality to get their midcentury hit. Benjamin Cherner, Norman Cherner's son, says, "If Cherner, Herman Miller, or Knoll were to produce their iconic pieces in a way that wasn't absolutely perfect, if for some reason the quality went down, that would be it for the brand. A Cherner chair sells for over $1000 now, but 99 per cent of the people we sell to wouldn't think of buying a knock-off. It's an investment. They know that if you buy the real thing, with a certificate of authenticity, and the high level of fit and finish, it is valuable and is never going to lose its value." As we go to press, the good news for designers and midcentury dealers is that new laws are being brought in to stop companies copying furniture down to the last dowel. 
I consider the best proponents of the style and my personal favourites to be both Eames and Arne Jacobsen. It is fascinating to study their work ethic as it was second to none. They were not only great designers, they were brilliant at marketing. Charles Eames realised that TV was the place to get his message across. Jacobsen used to ring up newspaper and magazine people while he was designing chairs to 'break the story' so he would get orders in before he had even finished.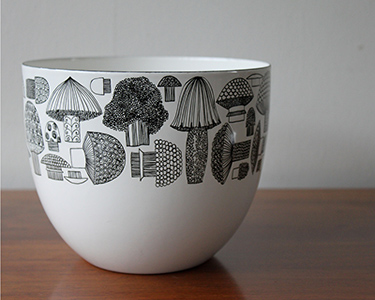 Hans Wegner was the one with the most 'hit records' when it came to chairs and his 'Round One' or 'The Chair' even helped Kennedy win the election because psychologically it asked people to start looking forward, instead of back. A particular favourite for me is Poul Kjaerholm, as he was a master at balancing steel with fabrics like leather and rope. He was the chef of the chair world producing a lightness with ingredients you would never imagine would work together.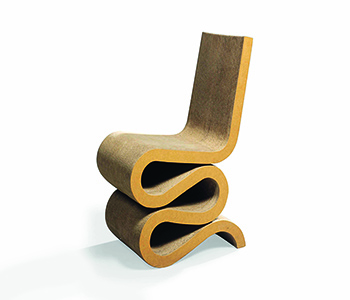 Wiggle Side Chair by Frank Gehry, Easy Edges
Photo Christie's Images Ltd
My first moment was my playroom. My parents favoured Victorian and Edwardian around the house but our playroom was modern. We had a Kvadrat hessian fabric covered L shaped sofa and coffee table, shag pile carpet and Lucienne Day curtains. And if I had to pick a few favourites, I would choose Jens Quistgaard for 'smalls'. His trays, cheeseboards, cutlery and Viking ice bucket make me smile, and luckily I have my own collection. I also collect black porcelain designed by the Finnish designer Tapio Wirkkala and produced by Rosenthal in the sixties and seventies, which is getting more and more difficult to find.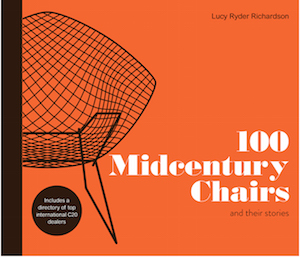 At our Midcentury shows we take in everything from the thirties to the seventies because we believe that midcentury in chair terms starts in the early thirties with Alvar Aalto's organic cantilever and ends in the early seventies with Frank Gehry's design.
100 Midcentury Chairs by Lucy Ryder Richardson is published by Pavilion.It will also be out in the USA in February published by Gibbs-Smith. 
Lucy Ryder Richardson, founding partner of Modern Shows, Midcentury Modern®, Midcentury East and The Modern Marketplace .