Georgie Hopton shares her vegetable series of work, which started life as a project to grow and eat fresh produce , but when she took the garden into her studio she created a fresh artistic narrative. We are drawn to the underlying comedy and honesty of her relationship with her home grown veg! PE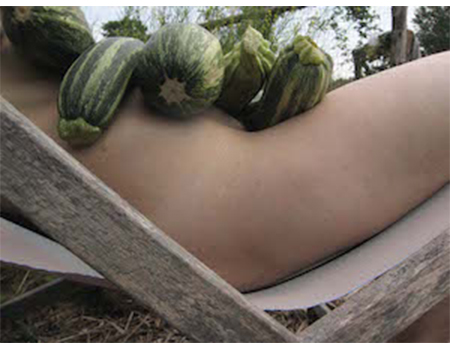 "Cocozelle on top"
St Martins alum, Georgie Hopton's career has been broad and exciting, living and working in London and upstate New York to create 2D and 3D art that mainly expresses the desirable beauty and elegance of nature. Not only does Hopton focus on nature but also works to combine  art that's playful with adversity, having reworked some pieces to create new ones as well as interpreting objects and nature for new pieces.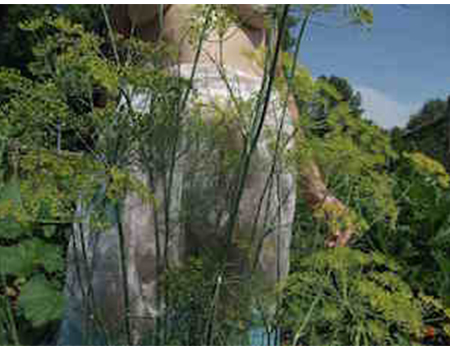 "Giant Dill"
Hopton has explored a variety of mediums such as paint, drawing, sculpture, photography, collage, printmaking and textile to create works of art that evoke emotion towards the preservation of nature and the variety of mediums that can be used to promote them.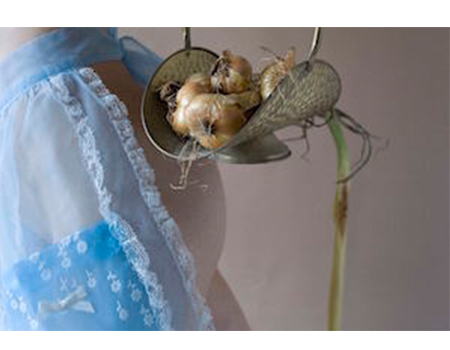 "Walking Onions"
Her talent has further extended to having a wallpaper, fabric and rug collection which further proves that her skill is valued by many Georgie Hopton tells us about the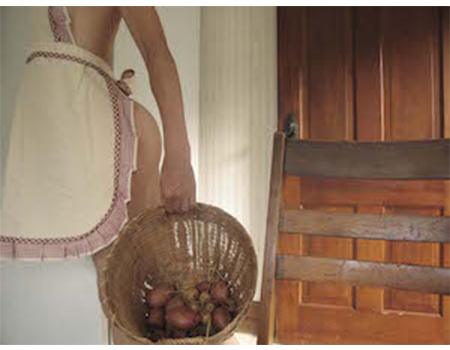 "The Easter Egg Hunt"
artistry to her work as well as the appeal that nature has to her as more then just what meets the eye.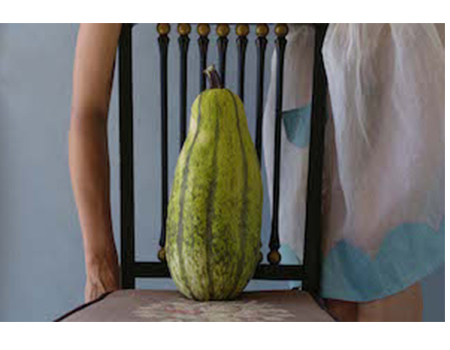 "Green Mystery"
A perverse interest in memorialising the ethereal nature of Nature preoccupies me and has been the driving force behind all of my various working methods for many years now. Almost 20 years ago, longing for a more close-up-and-personal relationship with the countryside, me and my husband bought an old chicken farm in upstate NY.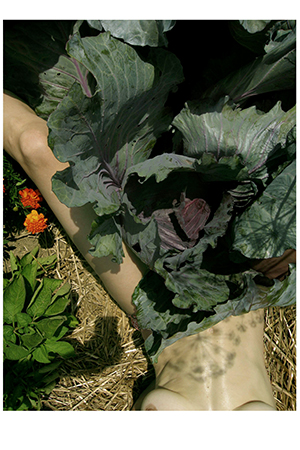 "Under Red Cabbage"
There, beneath the sleeping, hound-like mounds that are the Catskill Mountains, we discovered the earth is rich and dark and deliciously fertile. Though the season is short, the bounty is big and we are rewarded with a harvest that provides far too much for us to consume. Because of this, but more so, because of the way the vegetable gardens possessed me, it didn't take long before the studio lay neglected. I woke up one morning and knew something had to give.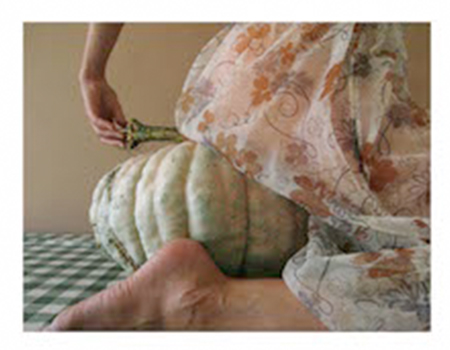 "Jarrahdale Jockey"
Little did I know, to what extent it would – and would continue to. Since that epiphany, when I loaded the wheelbarrow with excess harvest and pushed it into the studio, unloading its contents onto the tables and floor, the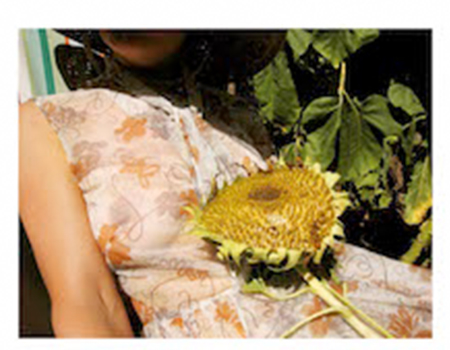 "Mammoth in the Lap"
vegetable gardens have not only been the source of daily feasts, but provided me with the inspiration, materials and tools of much of my summer output.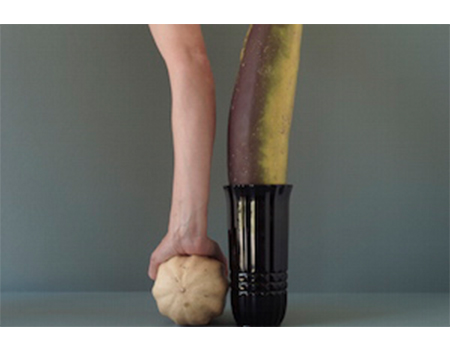 "Nearly straight up and down"
The collaboration began with a series of photographs I named Harvest, self-portraits of myself with my produce, images that emerged out of the desire for me to show the intimacy I felt with my crop, the symbiosis I felt existed between us. The primal urge in me to dirty my hands, to go back to basics, to commune with the earth and its magical powers resulted in a series of images that are unquestionably erotic. Instinct and exploration enabled them, a sense of freedom I had never before allowed myself.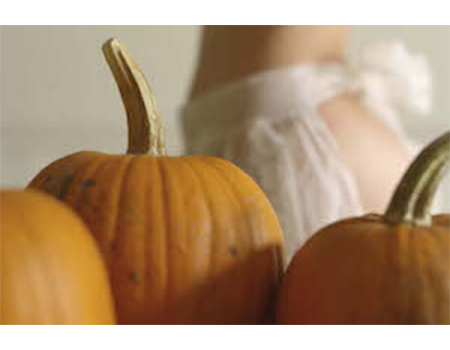 "Some Small Sugar"
Once I had recovered from the surprise the first images evoked in me, I ran with them. I had never experienced such a sense of joyful interaction with my subject before and this was the beginning of embracing real play into my working process, something I'd longed for and am now able to sustain, thanks to the deep and continual pleasure I get from vegetable gardening.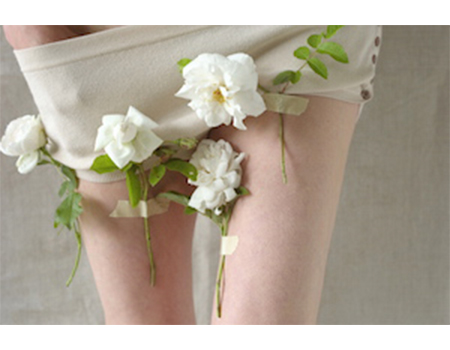 "Thorn in the side"
(c) All pictures- Georgie Hupton
babyforest.co
Instagram: georgiehopton