Have we lost our sensitivity? Such a question can be disorientating at the beginning. But in the world of cinema there is a recurrent theme that seems to emerge. The theme of emotional blindness. A loss of sensitivity in a world where there is a weighted contrast between physical beauty and the superficial desires of the human condition.
The most notable example of such a theme is Paolo Sorrentino's The Great Beauty, one of Andrew's favourite;  In this film, unusual locations, charming hidden gardens, precious monuments, fountains, and unfamiliar places are shown.
Protagonist, Jep Gambardella, is a wealthy novelist who enjoys living a lavish life. After his 65th birthday, he wanders around Rome, experiencing fascinating and intriguing places, meeting various characters, reflecting on his life, his youth and his first love. What emerges is a sense of unfulfillment and melancholy and a strong sense of emptiness. Blindly led through the vulgarity of the parties he attends, Jep becomes imprisoned in the circle of his superficial friendships and the hypocritical environment of the mundane classes of Rome.
The Great Beauty conveys both famous locations and hidden treasures of Rome as background of a city dominated by a class of people that appear to have lost their sense of beauty and humanity. A Rome submerged in the charm of its past but emerging from the squalor of the present. The Great Beauty offers a haunting insight and sophisticated consideration into our desire for opulence, our consumption of decadence, and our inner depravity.
These feelings are the key to grasping the essence of the film. There is an evident contrast between the outstanding beauty of Rome's historical and artistic monuments and the people who live there.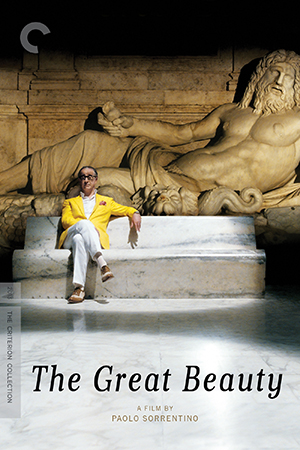 The Great Beauty (2013) – Paolo Sorrentino
Distributed by Medusa Film
In contemporary Italy, two families who have already been drawn together by greed unite once more when a cyclist is knocked down in a hit and run. When details of the incident emerge throughout the film the lives of both families intertwine once more.
The Human Capital is a vivid portrayal of those who are privileged and detached from the real world, struggling to upkeep their affluent lifestyles afloat. In a tale of pain, vanity, and social inequality, Virzì has created a stimulating toxic atmosphere, depicting the viciousness of decadence, where the desire for excess and wealth exceeds mortality.
.
.
.
.
.
.
.

Human Capital (2014) – Paolo Virzì
Distributed by Indiana Production Company
Despite being shot in one room, Perfect Strangers offers a parable for emotional blindness in the digital age. In a consorted effort to prove that nobody has something to hide, seven long-time friends agree to give unrestricted access to every phone call or text message which they receive on their mobile phone that evening.
Perfect Strangers not only highlights our dependence on our smartphones to conceal dishonest behaviour, but also examines how relationships can falter extremely quickly when we do not have the ability to hide behind our screens.
Genovese has revealed our mobile phones as the 'Pandora's Box' of the 21 st century. We observe a group of middle-class friends as having an undercurrent of discontentment and no apparent desire to change their behaviour.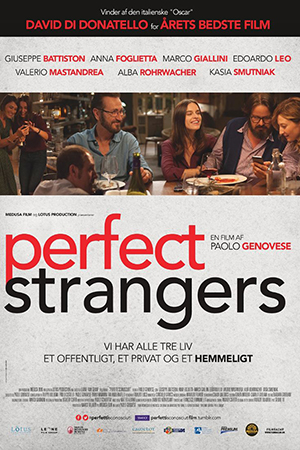 Perfect Strangers (2016) - Paolo Genovese
Distributed by Lotus Production
Attempting to 'move on' from her past, a former New York socialite, Jasmine, seeks refuge with her sister in San Francisco after suffering a nervous breakdown. Once married to a once highly considered successful business-man turned felon, we are presented with a Jasmine that is fragmented from her former self, self-medicating through a cocktail of alcohol and anti-depressants.]
Scenes manoeuvre between Jasmine's past and present, providing glimpses of extravagant privilege and excess mixed with the realities of a midlife meltdown. Jasmine is emotionally insecure, her major character flaw being her ability to derives a sense of self-worth from the way she is perceived by those around her.
.
.
.
.
.
.
.
.
Blue Jasmine is an examination of desperate self-delusion and superfluous desires, a true heroic fall from grace displaying the calamitous consequences which results when we avert our eyes from reality.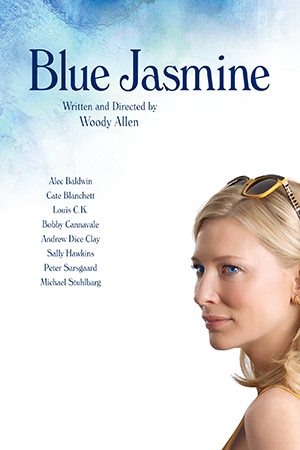 Blue Jasmine (2013) – Woody Allen
Distributed by Sony Pictures Classics
David Cronenberg's Maps to the Stars is equally as obsessed by our powerful desire for fame, validation, and beauty in life. Cronenberg exploits these cruel and engrossing desires to depict the ultimate shallowness of the human condition. Maps to the Stars concerns the Weiss family, who are attempting to make their mark on Hollywood. Rife with wealth, fame, envy, addition, and relentless hauntings of past ghosts, we observe America's sunshine state of California polluted with a satirical examination where the rich and famous exist only to soothe their own ego.

Maps to the Stars (2014) – David Cronenberg
Distributed by Entertainment One and Focus Feature
21 st Century cinema is highly saturated with the theme of emotional blindness, and as we can observe from these five examples the theme can take on a variety of forms. Directors are obviously intrigued with portraying the juxtaposition of apparent outward appearances and the intertwining of brutal truths to the point where we can't recognize, or make a true distinction, between them.
Cover Photo: Image still from Perfect Strangers, courtesy of Maria Marin