I have always been entranced and fascinated by the world of haute couture, ever since I used to accompany stylist Isabella Blow, who I was working for at the time, and milliner Philip Treacy, to the Chanel couture, shows in Paris, two decades ago when Philip used to create the hats for the show.
It is an impossible world. One that exists out of the reach to us normal folk. It's unattainability being a result of the huge prices of the garments, usually equivalent to the deposit on a house as a minimum, not to mention the unimaginable, countless hours upon hours it takes to sew sequin upon sequin, or bead upon bead to create such exquisite garments. It is the world that is out of reach ruled by obsession and desire. It is the chic-est and most exclusive of clubs.
But couture and its spirit isn't only confined to Paris but now Milan too. I have always loved and been obsessed by the idea of 'craft' and have always been drawn to designers who utilise a craft approach to their work… Judy Blame, Noki, Chris Nemeth, Margiela, Galliano, Gaultier, Anthony Price, Stephen jones to name a few. In my work with Kylie, we have been fortunate enough to work with a few couture houses, Gaultier Paris, John Galliano and Chanel Couture and Dolce and Gabbana have created some of Kylie's most enduring looks with couture stage costumes usually for her world tours. These incredible creations elevate what we do and take Kylie and the show to another level. They encourage an immaculate presentation from all other departments, and in the spotlight, Kylie truly transforms into a Goddess, Showgirl or Aphrodite.
The singer fashioned other beautiful outfits. There was an outfit designed by Ed Meadham when he was starting up from Meadham Kirchoff. Stevie Stewart also created a hand sewn lycra tube dress from Bodymap. Each ensemble had the same magical quality and subsequent effect. They are all made with such love for their muse and what they do, it can be seen in attention to detail, devotion to their craft and care. I truly believe it is the love that goes into these outfits that make them so sublime. It is heartening to see that the art of Haute Couture is flourishing and thriving in the salons of Paris and Milan.
The art of Couture is alive and well:  it continues to flourish in the salons of Pairs,  Milan and occasionally other cities where the demand for the truly exquisite still reigns.  WB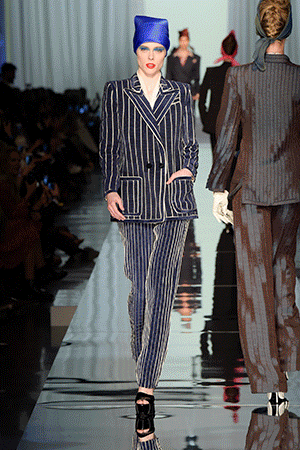 During her journey to Paris soon after World War II, an assistant of famed American Vogue editor
Diana Vreeland was commanded to bring back something of considerable importance to her employer: an artificial rose made by the Paris couture house's petite mains.
By the quality of this small aggregate, or so the story goes, Vreeland would know whether the discipline of haute couture – artisanry and supreme craftsmanship – had survived the ravages of war. It is said that one day some time later Vreeland opened her letterbox to find this very rose, an exquisite token that fully satisfied the 'high priestess of fashion'. Couture lived on.
Today, Haute Couture, roughly translated from French to mean 'high dressmaking' or 'high fashion', is a continued reflection of this technical mastery and extraordinary skill of the fashion business. Haute couture, as opposed to ready-to-wear, is when the grandest of fashion houses, such as Dior and Chanel, showcase twice-yearly collections of at least 35 outfits that only the wealthiest of consumers can afford to purchase. The reason for this? These extraordinary pieces will be made to measure for each order, fitted for – and only for – one person's frame. Unlike ready-to-wear, which is sold in standardised sizes (8, 10, 12, 14, etc), these pieces are sized exactly to the figure of each buyer.
From its beginnings in the middle of the nineteenth century, couture has provided the world with a paragon of beauty in general and beauty within clothing. Similarly to Vreeland's rose, each garment reflects and envisions what is in design as in technique, an image of innovation, opulence, and above all, perfection. Each item is constructed out of high quality, often unusual, and almost always expensive, fabric; sequins, beads, crystals and feathers are sewn on by hand; needlework is meticulous; tailoring, impeccable.
While the history of couture can be traced back as far as the 1700s, it is generally thought to have begun with English couturier Charles Frederick Worth – a master in the field of dressmaking – in the 1850s. As a dreamer, innovator and entrepreneur, Worth moved to Paris and soon established his fashion house, the House of Worth, where he would become the first person to sew his name into a garment he had created; an act that would establish the dressmaker as an artist and a connoisseur of beauty, or what we know today as a fashion designer.  Sadly Worth died a pauper but without Charles, the very structure of modern day fashion would not exist.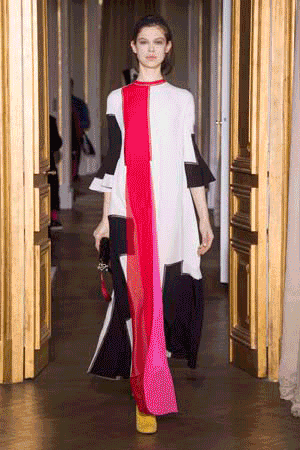 The twentieth century witnessed the emergence of the ready-to-wear, or 'prêt-à-porter', with the increasing demand for both affordable clothing and an independent fashion industry. Ready-to-wear collections in contrast to couture collections are intended for a considerably larger consumer base. Each garment is sold in its finished or 'final' condition and is available in a variety of formulated average sizes.
So where does Ready to Wear come from? What is it and how does that differ from Couture?
Referred to in French as Prêt-à-Porter, which translates as Ready-to-wear, these garments for women were not widely available until the beginning of the twentieth century. Before then, women would make their own clothes and alter their previously styled clothing in order to stay up to date on new fashion trends. Women with larger incomes purchased new, fully tailored clothing in current styles, while middle-class and lower-class women adjusted their clothing to fit changes in fashion – a make do and mend approach.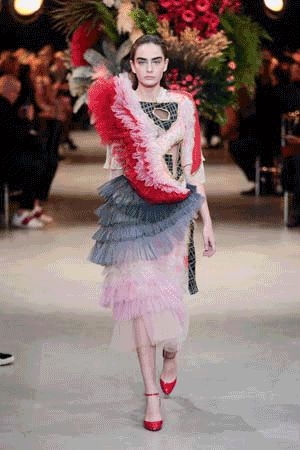 As the demand grew so did the amount designers and department stores manufactured. Growing  from the war – where uniforms needed to be made quickly in standardised sizes – this, of course, turned RTW fashion into a booming industry, one that dominates the way we buy today from designer to high street, across men and women clothing.
Couture and ready-to-wear collections are, however, are no longer fashion's diptych: a third category has emerged in the social media age, known more widely as the 'see now, buy now'. As the name suggests, consumers have the ability to purchase items from 'see now, buy now' shows immediately after they have been unveiled on the runway, be it in Paris, New York or elsewhere.
Certainly, the 'see now, buy now' is still young, and it is perhaps too early to predict the long-term outcome of this new model. That said, the 'see now, buy now' has been effective – so effective, in fact, that it has been able to unabashedly assert itself as a new category in the fashion industry.
Main Images at top Chanel, Viktor and Rolf, Jean Paul Gaultier
Gifs left to right Jean Paul Gaultier, Schiaparelli, Viktor and Rolf