Haute couture ('high sewing' or 'high dressmaking')  is a laboratory where fashion designers can experiment at will, with only the limits imposed by their imagination or the identity of the different companies in which they are the guardians of the house style. They can ask everything of the embroiderers,  the plumassiers, knowing that they have put forward ideas to the 'artisans of the impossible'. The 'high' is a reservoir, a source of inspiration for upcoming ready-to-wear collections. High fashion is only a reality for a few hundred women around the world, women who have the life that goes with it. But what does haute couture mean, exactly? 
'Haute couture' is a legally protected name that was defined by a decree dating back to 1945. The conditions of receiving this label have evolved over time, chiefly due to changing economic conditions. In total, fourteen houses benefit from the haute couture label (in alphabetical order): Adeline André, Alexis Mabille, Gustavolins, Chanel, Christian Dior, Frank Sorbier, Giambattista Valli, Givenchy, Jean Paul Gaultier, Julien Fournié, Maison Margiela, Maurizio Galante, Schiaparelli, Stéphane Rolland.
Each year, a commission made up of fashion professionals will establish a list with the names of the houses permitted to parade during sewing week in Paris. This list will be validated by the Ministry of Industry. There are three types of members: the permanent members who have the haute couture label, the corresponding members from abroad like Valentino, Armani, Elie Saab, Viktor & Rolf, and the invited members, who parade under the name "and are not entitled to the haute couture label" which is legally protected. To obtain this label, fashion houses must meet several points of the criteria:
The work must be done entirely by hand in the workshops of the fashion house. The house must present two collections per year, the first in January, and the second in July, during haute couture week in Paris. Each collection must have at least twenty-five models. The house must make unique pieces, tailor-made, and have at least twenty employees. The criteria for the number of employees was relaxed in 1992 in order to allow young talent to enter the seraglio who cannot afford to hire as many people at the beginning of their careers. 
Haute couture is the very pinnacle of fashion. It denotes the creation of exclusive, custom-fitted clothing, constructed by hand from start to finish, made from high-quality, expensive, often unusual fabric and sewn with extreme attention to detail. It is then finished by the most experienced and capable sewers utilising time-consuming, hand-executed techniques. A haute couture garment is always made for an individual client, tailored specifically to the wearer's measurements and body-stance. Understandably, these are among the most expensive fashion items available.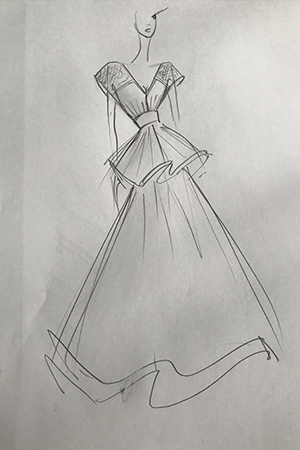 The term originally referred to Englishman Charles Frederick Worth's work, (October 13, 1826 – March 10, 1895),  who worked in Paris in the mid-nineteenth century. He would work with his clients to select colours, fabrics and other details before even beginning the design process, which at the time was unheard-of. While he created one-of-a-kind
designs to please some of his titled or wealthy customers, he is best known for preparing a portfolio of designs that were shown on live models at the House of Worth. Clients selected one model, specified colours and fabrics, and had a duplicate garment tailor-made in Worth's workshop.
Words Isabelle Cerboneschi All-I-C.com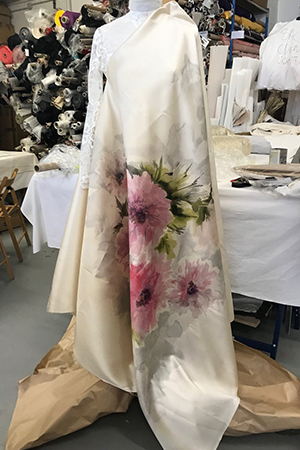 So, what is it like for a modern-day couturier? Alexis Mabille shares a little with us exclusively for this issue:
After his training at Nina Ricci and Ungaro, Alexis Mabille worked with Dior where then-creative director John Galliano noticed his talent and appointed him to design the 1997 accessories collection for the house. It was a major success, and he collaborated on the men's jewellery collection with Hedi Slimane, who would later go on to head Dior Homme. He would continue his service at Dior in collaboration with celebrated fashion houses such as Yves Saint Laurent and Lancôme.
In 2005, he launched his namesake label, his designs at that time being unisex. He decided to use the bowtie as a logo, as well as a common denominator for menswear and womenswear. He wanted to reinvent the bowties that were at the time regarded in France as old-fashioned and only worn by girls in the countryside.[4] His collections for Ready-to-Wear were lauded across the fashion world, with people such as Karl Lagerfeld and Mick Jagger praising his bowtie collections. [3] In 2008, Alexis Mabille appeared at Paris Haute Couture Fashion Week for the first time.
What do you feel is the purpose of couture, seeing as it's a craft and art form that has been around for centuries?
It's exciting and amazing to be a part of the French heritage and evolution of haute couture. Each season we are laboriously developing new pioneering techniques in couture that allow us to reach the final result, as shown in our delicate yet bold collections. Haute couture has existed for centuries but is constantly evolving with today's new practices.
What are the most important techniques you utilise for this art form within your own collections?
It is a combination of intricate needle work with pose sur organza, bagues, picottages, embroidery, beading and fringed organza; these are only a handful of techniques that we use at the Atelier.  This season we worked with a lot of lace encrustations and organza fringes in fluorescent techniques to achieve the lightness and moving feel seen in the dresses.
Once you have presented your couture collection and have sales, what is the process like when working directly with a client? What is exciting and challenging about this process?
The days and weeks following my show include private appointments with clients where we discuss orders, measurements and hold fittings. Later we hand over these special orders to the artisans who explore different laces, fabrics and feathers for the Atelier to begin work with these materials.
It's exciting to see the result and how marvellous our clients look in the collection, each bespoke
detail highlighting their beauty.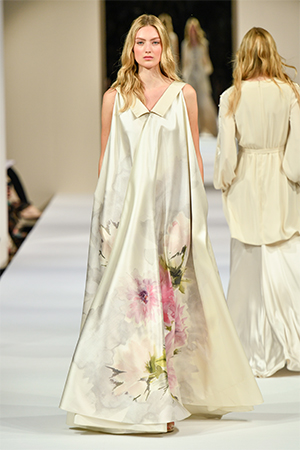 What excites you about new talent? And how do you feel new young talent can be brought into the world of haute couture? 
It's important to welcome and nurture new talent within haute couture; we were all newcomers to the industry at one point or another. We all have our own identity which makes Paris Fashion Week so interesting and exciting.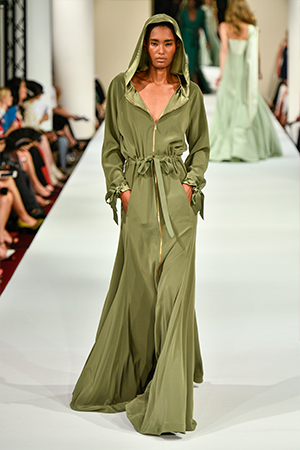 How do you feel you want to keep moving forward with couture, a craft and art form that is hundreds of years old? How do you keep it fresh and relevant to your world?
My work comes to me instinctively, and I do what I love. I think sometimes the concept of beauty becomes forgotten in today's society; it's my ultimate goal to celebrate beauty with intricate, beautiful creations.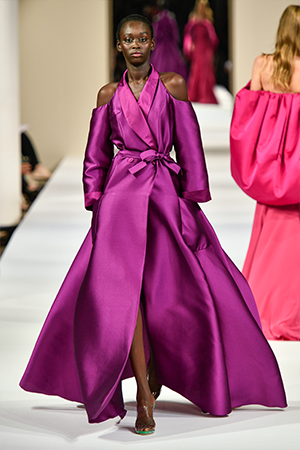 Words and Images with thanks to Alexis Mabille