Opinions on Brutalist architecture
are similar to that of Marmite, you either
love or loathe the powerful but raw physique of concrete slabs. I have always been drawn to Brutalist architecture. There's something about its anger and its functionality, but also its great beauty (despite its mundanity) that I find quite wonderful. Whereas now we might build with lots of glass,
as though we don't really want to be inside at all,
there's a strength and rigidity in Brutalism that really suggests a need to be protected, or
a want of shelter. Here we explore a little of
its checkered past and hear from a few who
are total Brutalist lovers. AM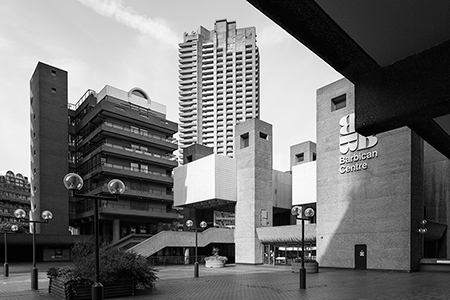 The Barbican Centre, London
Courtesy of: GLC, Bam and the Southbank Centre 
Falling somewhere between modernism and post-modernism, Brutalism was an architectural phenomenon pioneered between the late 1950's -1970's. Whilst it began as an affordable solution for the much needed social housing in post-war Europe, Brutalism slowly began to take on a life of its own all around the world. Deriving from the French béton brut, for exposed concrete, Brutalism heavily inferred notions of brutality at the heart of the buildings erected in this style. Often monumental and imposing in size, these buildings are devoid of any emotion amongst its stark grey exterior that has little to no embellishment to disguise their plain facades. By physically showing construction on the façade and not disguising the materials of the building, Brutalism challenged the way in which conventional buildings were supposed to look.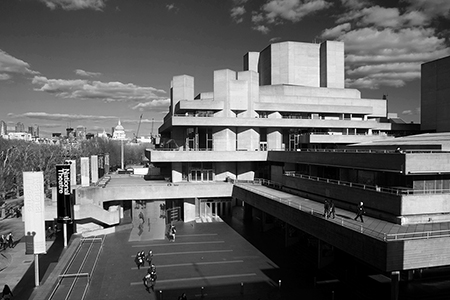 The Southbank Centre, London
Courtesy of: GLC, Bam and the Southbank Centre
Cheap and abundant, these concrete jungles and high-rise towers were built quickly and with ease to home the masses and replace what was erased throughout post-war Europe. The result of this was understandably unfavourable and stigmatisation grew. By the late 80's, many fell into disrepair due to the lack of maintenance and the decision to demolish the 'unsightly' buildings quickly became a popular resolution.
Many Brutalist buildings which were once considered eyesores are fast becoming national treasures and are seeing a revival of sorts. In London for instance, locals and tourists annually flock towards Brutalist sites which have been awarded the cultural stamp of approval for the capital. The Southbank Centre and Barbican are evidence of this as both structures appear to have a depth of their own which transcends the contemporary existence of glass towers looming around them. Brutalism tells a story, they are fragments of history, and much of the revulsion which Brutalist architecture encounters is part of a wider reaction against historical events.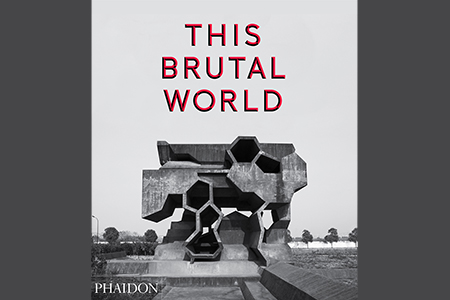 This Brutal World
by Peter Chadwick, Phaidon 2016
As a truly democratic form of architecture, the starkness of concrete should be celebrated not feared. The latest burst of coffee-table worthy books proves that a Brutalist revival is among us.
This Brutal World is art director Peter Chadwick's testament to this form of architecture by celebrating the international reach of Brutalism by detaching the buildings from their  historical context. Here Chadwick tells us how he came to find his interest in Brutalist architecture: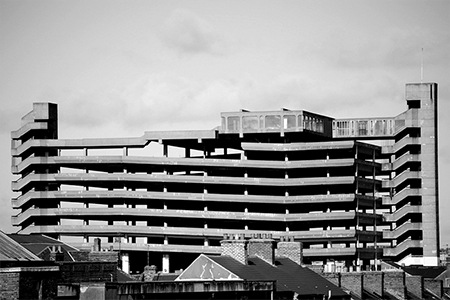 Trinity Square by Peter Chadwick

.
.
.
.
.
.
.
.
.
.
.
.
.
It would be fair to say that I did not choose Brutalism rather it chose me. My interest in and likeness of imposing concrete structures (which I would later come to know as Brutalism) is a consequence of my youth and growing up in Middlesbrough during the 1970′s and 80′s.
Now sadly in decline, with much of it having now disappeared, Middlesbrough was flanked on 3 sides by heavy industry including a huge British Steel plant and an ICI petrochemical plant. From an early age, my parents would take my brother and I to see these huge industrial plants. Often taking sandwiches and flasks of tea with us, we would spend hours marvelling at these industrial behemoths. They certainly ware grand 'industrial' days out.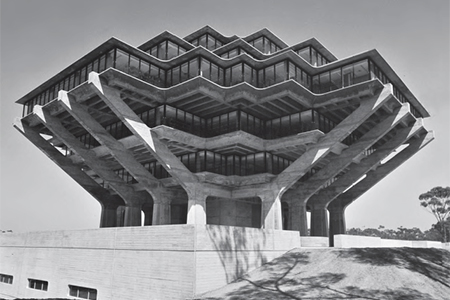 Geisel Library, University of California,
San Diego, California, USA, 1970
by William Pereira & Associates.
Courtesy University of California, San Diego,
This Brutal World, Phaidon 2016
Nearby we regularly visited the Dorman Long steel plant in Lackenby where my grandfather worked. The site was dominated by the coke oven tower which thankfully still stands, albeit redundant, today. Designed by architect Simon Carves Otto, this was the first building I experienced as a young boy that made a long-lasting impression on me. As a practising Graphic Designer with an interest in Brutalism, all the clues are to be seen within this building. A Dominant faceless exterior, soaring concrete  walls  and  robust   large   letter  forms, it is all there!
Beyond my formative experiences with industrial concrete. Shopping centres, car parks (in particular the Owen Luder and Rodney Gordon designed Trinity Square in Gateshead), post-war tower blocks and poor attempts at skateboarding on steep concrete banks all fuelled my growing interest and enthusiasm for what many would describe as ugly buildings or as Prince Charles would later call 'monstrous carbuncles.'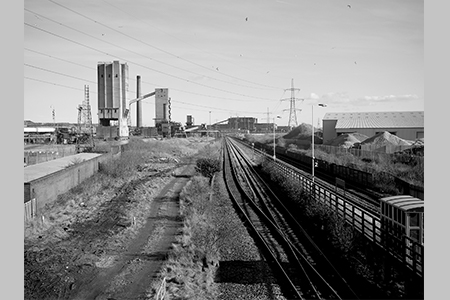 Southbank Station, Middlesbrough,
by Peter Chadwick
Moving to London in the late 1980s I lived a stone's throw from what I now call Brutal Royalty, the Trellick Tower in North Kensington. Designed by Erno Goldfinger, the tower is an awe inspiring, bold, futuristic building that commands our attention. Never having been a fan of Doctor Who, Star Trek and such like, I have lived out my Science Fiction dreams in my local neighbourhoods in the shape of these other worldly concrete spaceship like buildings.
Not always successful and universally loathed by many, Brutalism had the best intentions of its inhabitants at a time when hot running water and an inside toilet was seen as a luxury.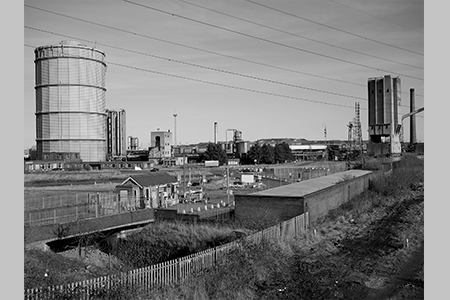 Teesside Steelworks by Peter Chadwick
Despite the many faults, the bold singular vision of the architects of the day including Goldfinger, Lasdun, the Smithsons and Luder to name but a few. I applaud them all for enriching the skylines of our towns and cities with these wonderfully heroic and bombastic buildings.

.
.
.
.
.
.
.
.
.
.
.
.
.
Layton Reid, Associate Dean for the Department of Architecture at Ravensbourne College, London, tells us what he loves about Brutalist architecture and whether he thinks there is space in the 21st Century for a Brutalist revival:
The revival of interest in Brutalist architecture comes at a time when the use of experimental materials and forms  pervades the architectural landscape, as an alien architecture of scale less form and devoid of reference. What I love about Brutalism is that it is the architecture of refuge. The Royal College of Physicians in Regents Park by Sir Denys Lasdun and the Southbank Complex are the very best of the genre. At one and the same, stately ocean liners in the summer and concrete gun emplacements in the winter, Brutalist buildings are always noble, safe and protective.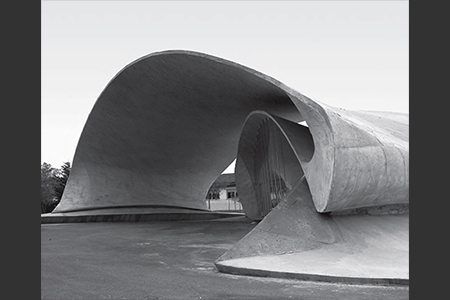 Casar de Cáceres Bus Station, Cáceres,
Spain, 2003 by Justo Garciá Rubio.
Courtesy Justo Garciá Rubio,
This Brutal World, Phaidon 2016.
The greatest aspects of Brutalism are its free use of the material and form to anchor new city centres. Originally considered a blight on the cities they rescued, the forms adapted now form the core of many of our cites and are the start of a new in-habitation of the city, the city reconsidered. Despite this, Brutalism did face a few failures. Poor construction in a climate such as London disposed the buildings to rain and damp. This created a scene of miserable blank backgrounds in the British mid-winter. Unlike the fate of Brutalism in parts of the African continent, where it is bathed in warm sunlight, the majestic qualities of concrete can shine through as a natural wonder.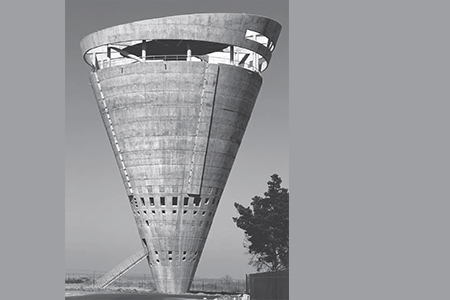 Grand Central Water Tower, Midrand, South Africa,
1996 by GAPP Architects & Urban Designers.
Courtesy GAPP Architects,
This Brutal World, Phaidon 2016.
I find that people have come to love Brutalist architecture for its robust qualities and its willingness to be remade and adapted for the 21st century. The Southbank is an accomplished example of such reinvention, from windswept clifftop hikes to a thriving and happening promenade of pop-up activities suited to both the festival and the urban beach. The scale and protective nature of Brutalism, this sense of the creation of the new communal castle is ingrained in the British psyche, and this architecture of grey mountain range landscapes and eerily solid forms echoes the portents of Durham's Cathedral, provide a sense of gloom, both familiar and welcoming.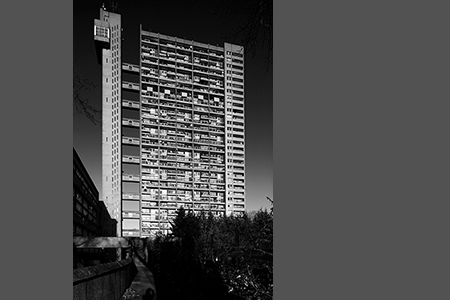 Trelick Tower, London
Courtesy of: GLC, Bam and the Southbank Centre
There certainly is a place for a revival in Brutalist Architecture, the architecture of the robust skin is re-appearing everywhere in the angled blank facades of the Nottingham Contemporary Gallery by Caruso St John and in concrete itself in the ME hotel on the Strand by Foster and Ptrs, Birmingham City Library, by Mecanoo and a thousand sculpted and angled forms from Alan Phillips Brighton houses to urban infills looking to give themselves a sense of character. People crave solidity and permanence, which is Brutalism through and through.
Words by
Peter Chadwick
Twitter Instagram
Layton Reid
Twitter